I hope this is a fixable disaster.
I am working on a Skerry, and just moved it into a warmer area so that I could work on it this winter. I've finished wiring and gluing, have removed the wires, and my next step is fiberglass.
I dropped the stern, from probably 3 ft. off the ground, while moving the boat, and the stem popped apart (see photos). For now, I've put in a few wires to keep things together.
Questions:
1) I do understand that stems are weak points, but I am concerned that that this drop caused the stem to come apart. I'm wondering if the other stem is another disaster waiting to happen Was my construction faulty? How can I strengthen up the stems?
2) What do I do now? My first thought was to sand off the epoxy, and then wire and epoxy again. Some of that sanding, though, is difficult due to the narrow gap between the two parts of the stem.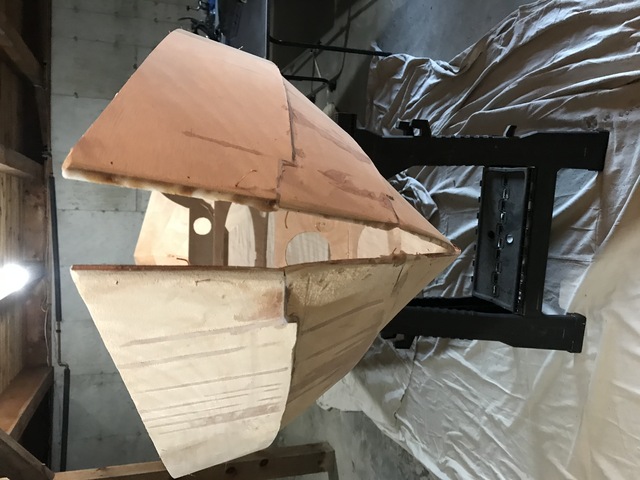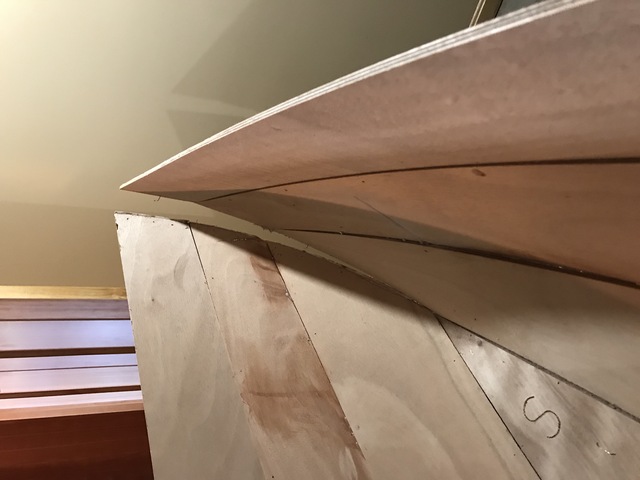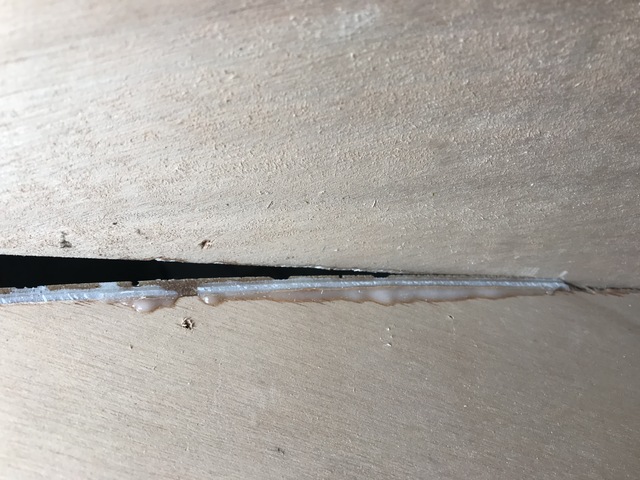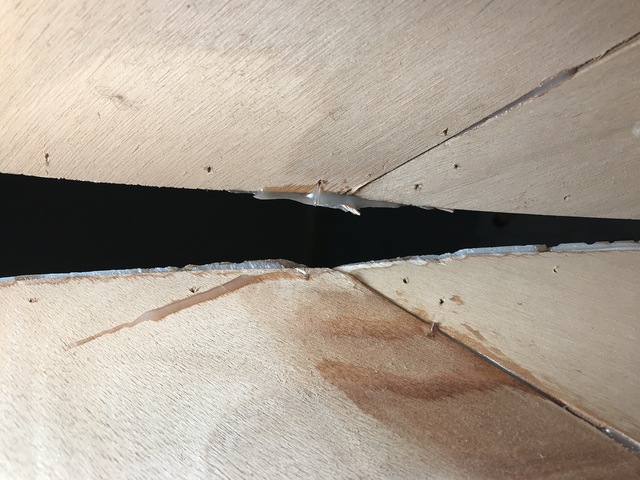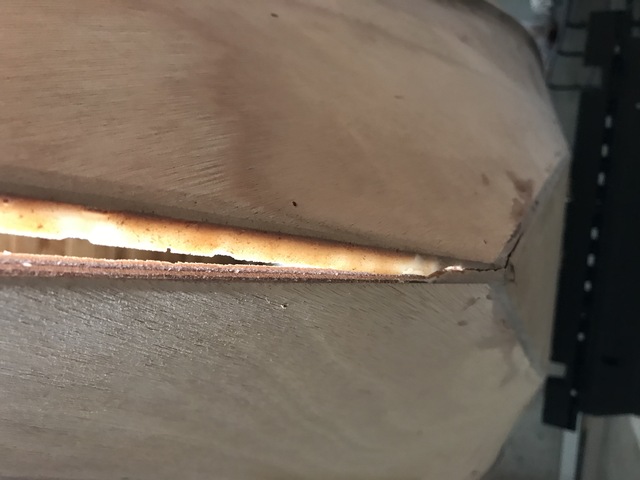 4 replies:
---