Rudder mounting dilemma Jimmy Skiff
Happy Independance Day everyone. I am in the final stages of getting my Jimmy Skiff ready for his inagural launch (it's a 'he' given the boat name).
I am trying to decide on a rudder mounting solution with this dilemma: I want as much brass/bronze hardware on the boat as possible and don't like the look of the stainless steel pintle and gudgeon included with kit, and also dont want the gudgeons covering up the boat's name. They small eyebolts seem much less obtrusive of the lettering.
I would rather have the eyebolt-and-rod system shown in the second image (Apologies to Ron Paro for unauthorized use of his image). Captain John Harris of CLC Boats kindlly spoke to me yesterday about this and said the eyebolts would need to be 'thru-bolted', which I imagine means a nut protruding from the transom pad on the inside of the boat - which I can't imagine would be very comfortable or sightly.
Is the eyebolt system just inferior to the pintle-and-gudgeon setup? Should I just bit the bullet and buy a bronze pintle-and-gudgeon set up and try to avoid the lettering when installing the gudgeons?
Any advice is greatly appreciated!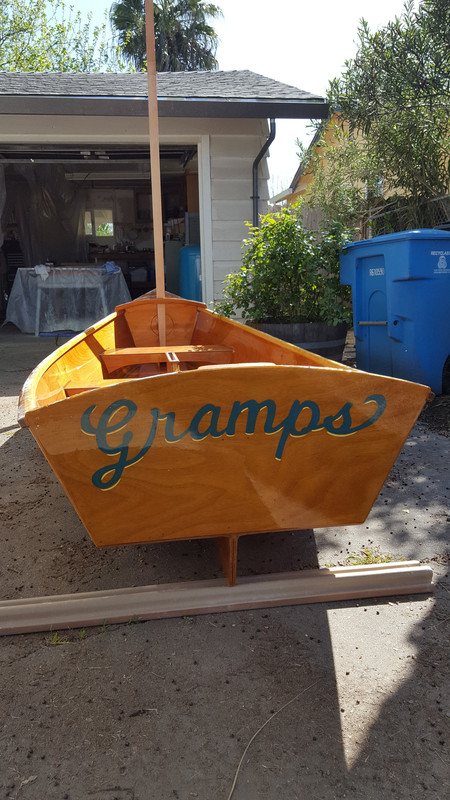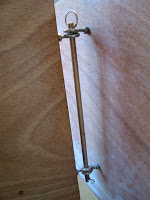 6 replies:
---