A while ago there were a couple of queries about a wing nut for a lee board. This is what we have on our Mill Creek 16.5. I've put some stuff together if others want to replicate it, and if Mr CLC fancies the idea, then perhaps his machine can use the DXF file on a corner somewhere. It saves us a lot of hassle with cold fingers...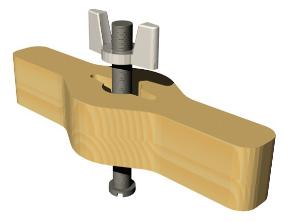 http://www.roulson.madasafish.com/leeboard/leeboard.htm
Hope this is of use...
Ivan and Ruth Roulson.
2 replies:
---