I was putting on the bow grab handle for my WD12 yesterday. I'd originally planned on using a rope loop with the ever-popular multi-looped fisherman's knot, but then it occurred to me to try for something a little classier. So I spliced it, instead.
I used 1/2 inch triple-laid nylon line. The splice brough the diameter up to a full inch. Not only did it end up looking better (at least to my jaundiced eye) but it is definitely more comfortable to hold than the fisherman's knot version from the Shop Tips.
It's light, cheap and soft (so it won't make a disturbing noise while paddling or scratch the finish) like the original rope grab loop. It does take a bit more time than just tying a knot, but it's stronger and won't come undone.
Here's a picture in case someone else wants to try.
Laszlo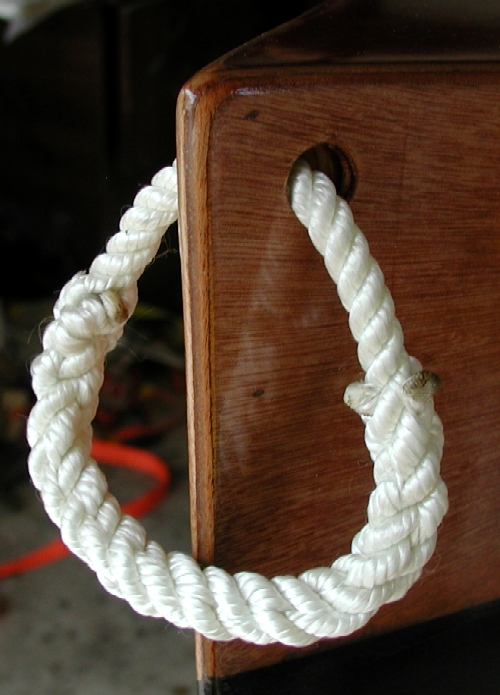 3 replies:
---