Fixing centerboard trunk problems
I am working on a Skerry, and I've just installed the centerboard trunk, and cut the slot for the centerboard in the bottom panel. As you can see, there are two problems.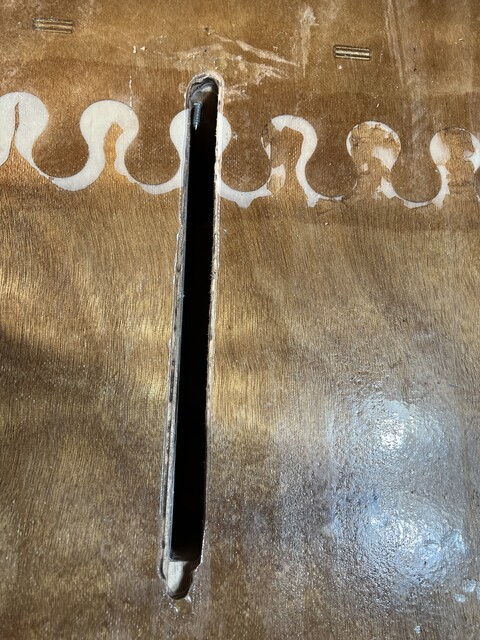 1) I mismeasured, and cut the slot too long. On the left of the photo, at the end of the slow, you can see the spacer of the centerboard trunk.
2) At the other end, I used a too-long screw through the frame into the spacer, and it pokes through into the centerboard slot.
What is the recommended way to fill in the slot on the left?
On the right, I'm going to try to remove that screw. Any advice welcome -- I may be back to ask about how to proceed if the screw refuses to budge, due to all the epoxy involved.
10 replies:
---