I'm working on a Skerry, and I'm starting to fit the seats. I somehow made the boat slightly too narrow, and have been dealing with the consequences. One problem is that the middle and stern frames are slightly bowed. I've glued on and screwed in struts on these frames to straighten them as much as possible. (Earlier discussion of this: https://www.clcboats.com/forum/clcforum/thread/55361.html.)
The bow end is too narrow also, but the problem there isn't so bad. So while the bow frame is pretty straight, the seat still doesn't quite fit. When I place the seat as well as I can, it rises above the top edge of the frame by maybe 1/4" or 1/2". Also, the slot that goes over the "ears" of the frame is tight against the front of the frame: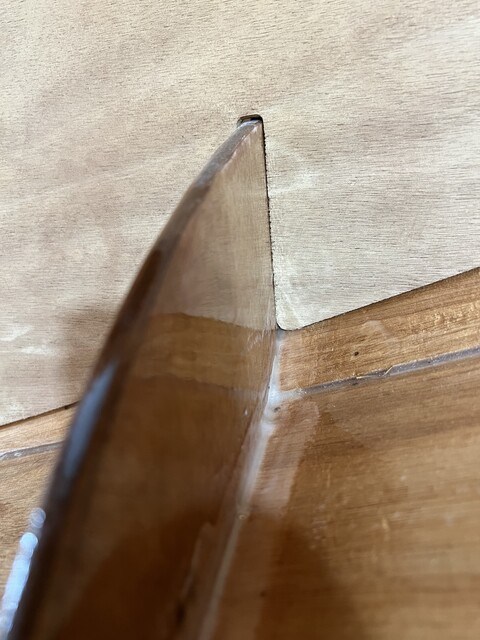 But there on the back of the frame, there is a gap: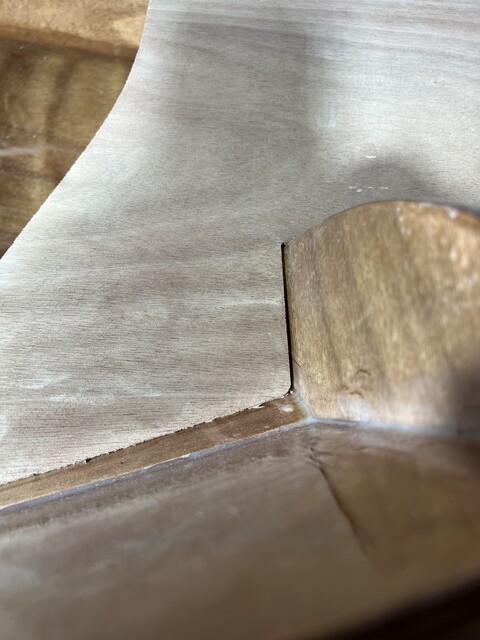 In other words, because the hull is too narrow, the whole seat is pushed back, but not far enough to sink down to meet the top of the frame.
I can think of three fixes:
1) Trim the edges of the seat, to match the contours of the hull.
2) Widen the front-facing edges of the slots so that the seat can be placed further back. That would, I think, allow the seat to rest against the top of the frame.
3) Add a strip of wood on the top of the frame, so that it meets the bottom of the seat.
I am reluctant to do #1. I had to do a similar operation on the breasthooks (for the same reason -- hull too narrow), and it was difficult to get a good fit. Of the remaining options, I am leaning to #2, it seems simpler.
Can anyone suggest other possible fixes?
For #2 (widen the slots), how do I do the widening: Sanding? (I have a roll of adhesive sandpaper that might be useful.) Very careful sawing?
3 replies:
---