I am just about finished with the interior glassing of my Skerry, and I'm starting on assembling and installing the seats and centerboard box.
The sides of the centerboard box are pieces like this: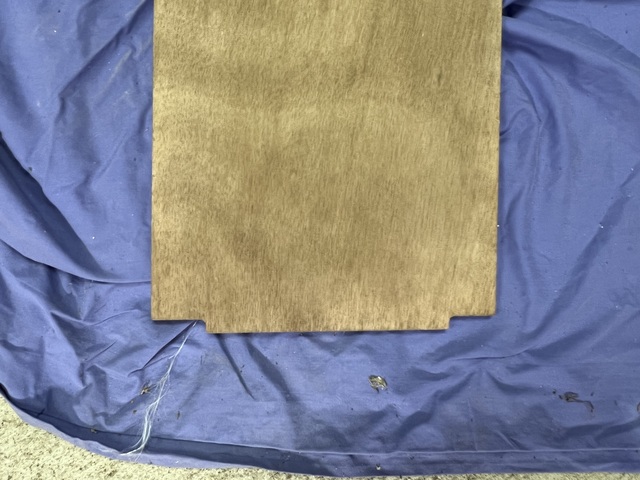 The notches fit into an oval cutout in the boat's center frame.
My problem is that the center frame is bent. I think I somehow constructed my boat slightly too narrow. The breasthooks needed to be sanded to be slightly narrower, and now this.
The specific problem is that the top of the frame bends away from the centerboard box, so if the box is firmly on the bottom of the boat, it doesn't reach its contact point on the frame. Or if it touches that contact point, then the box isn't touching the bottom of the boat.
I can think of two ways to fix this: 1) somehow straighten the frame, and 2) shape the box (as I did with the breasthooks). CLC support recommends #1.
What do the wise men here recommend, #1 or #2? Or something else I haven't thought of? If #1, then how do I do the straightening? Bungee cords? Straps? Trying to figure out how to position the boat in my work area, and fix the straps or cords to something stationary, keep the boat in place, etc.
Help!
7 replies:
---