Time-lapse of Sectional Shearwater Sport Build
This winter I finished my first build of a Sectional Shearwater Sport. However, it wasn't until recently that I found some time to edit all the footage from a GoPro that I always had clamped near my build area. I finally pulled-together the following time-lapse of the project and thought I'd share it here: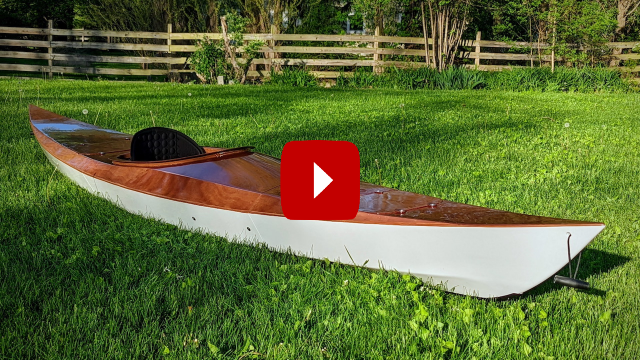 I wanted to create the kind of time-lapse that the version of me before the build would have liked -- something that shows the complete arc of the project but also makes it very clear what's happening step-by-step. A previous thread in this forum about time-lapse work was also informative.
I really enjoyed the build, and while I understand this kit to be pretty novice, it was just the right amount of challenging for me. Thanks to all who provided pointers along the way, including spclark, hspira, Laszlo, Bubblehead, ELB, Mummichog, greg27, Mark N., and Terry Otis at CLC. You all helped me get unstuck many times and taught me a lot!
4 replies:
---