Thanks to lots of help from this forum, I am mostly done with the exterior of my Skerry, (still a bit of work to do on the skeg).
I flipped the boat over to start on the interior, and it's not pretty. One problem is that the frames seem to have mold: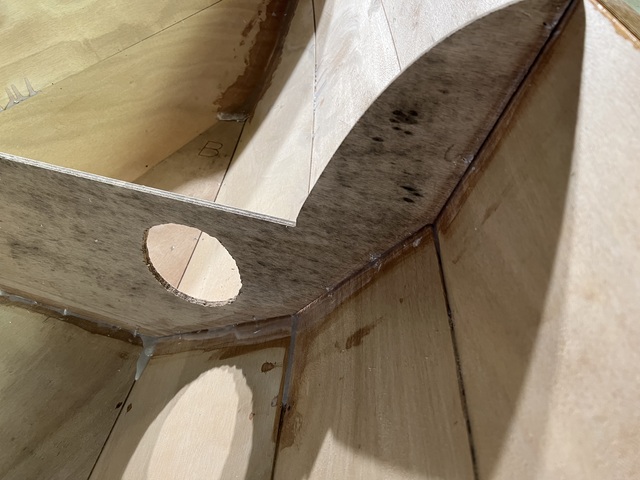 I've sanded it, and while it looks quite a bit better, there are still gray areas. Any advice on how to treat the wood? Just more sanding? I am leery of sanding too much of the frames away. I would like to be confident that I have resolved this problem before I coat the frames with epoxy.
5 replies:
---