Trying to finish up sanding of exterior, surface is not smooth
I am building a Skerry, and I'm trying to finish up the exterior. There are several coats of epoxy, and I've just sanded. Two problems:
1) There are a few areas where the epoxy is uneven. You can see this in the photo below, where most of the surface is cloudy due to sanding, and then there are some imperfections where the epoxy is thinner and was not sanded. Before sanding, I tried to even these out with more epoxy, but that doesn't seem to have helped, perhaps the new epoxy covered everything evenly, leaving the problem intact.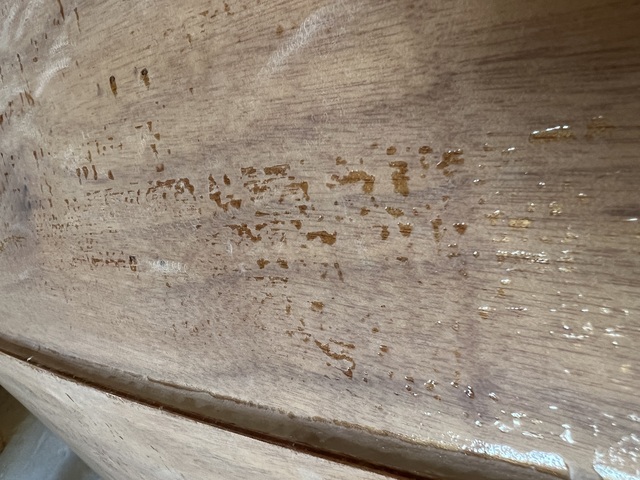 Is this problem cosmetic only, or could it lead to problems down the road, once the boat is painted? Even if the problem is just cosmetic, I'd like to get the surface smoother.
2) Here you can see a couple of oval shaped areas where the grain of the fiberglass shows through. I don't believe the fiberglass is coming through the epoxy there, I can't feel that texture. So I'm not sure what the cause is. (And to the left of those ovals, you can see more of those unevenly filled areas.)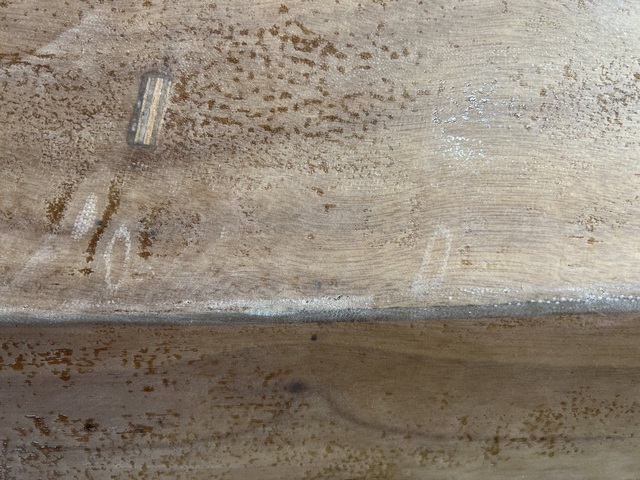 Is this a cause for concern?
10 replies:
---