Minimum edge round overs required to accommodate fiberglass
I'm beginning glassing the hull and deck of a Sectional Shearwater sport. I've had no problem generally knocking down and smoothing various panel joints but there are a few places, specifically on the hull-to-deck line, where I'm not sure what sort of a round over is most appropriate to accommodate the glass.
First, my current reference point on this is the bow and stern. The instructions call for a 1/4" radius here, and it's my understanding that this much round over is required to allow the glass to lay flat over this aggressive edge. I think I've been able to hit that mark (image below), but have needed to plane/sand a decent amount into the fillets to get there. I was comfortable with this since I knew there was decent fillet material available under this joint. Given this is my first build I'm also perfectly content with the little extra dark line here and trust this is a functional edge.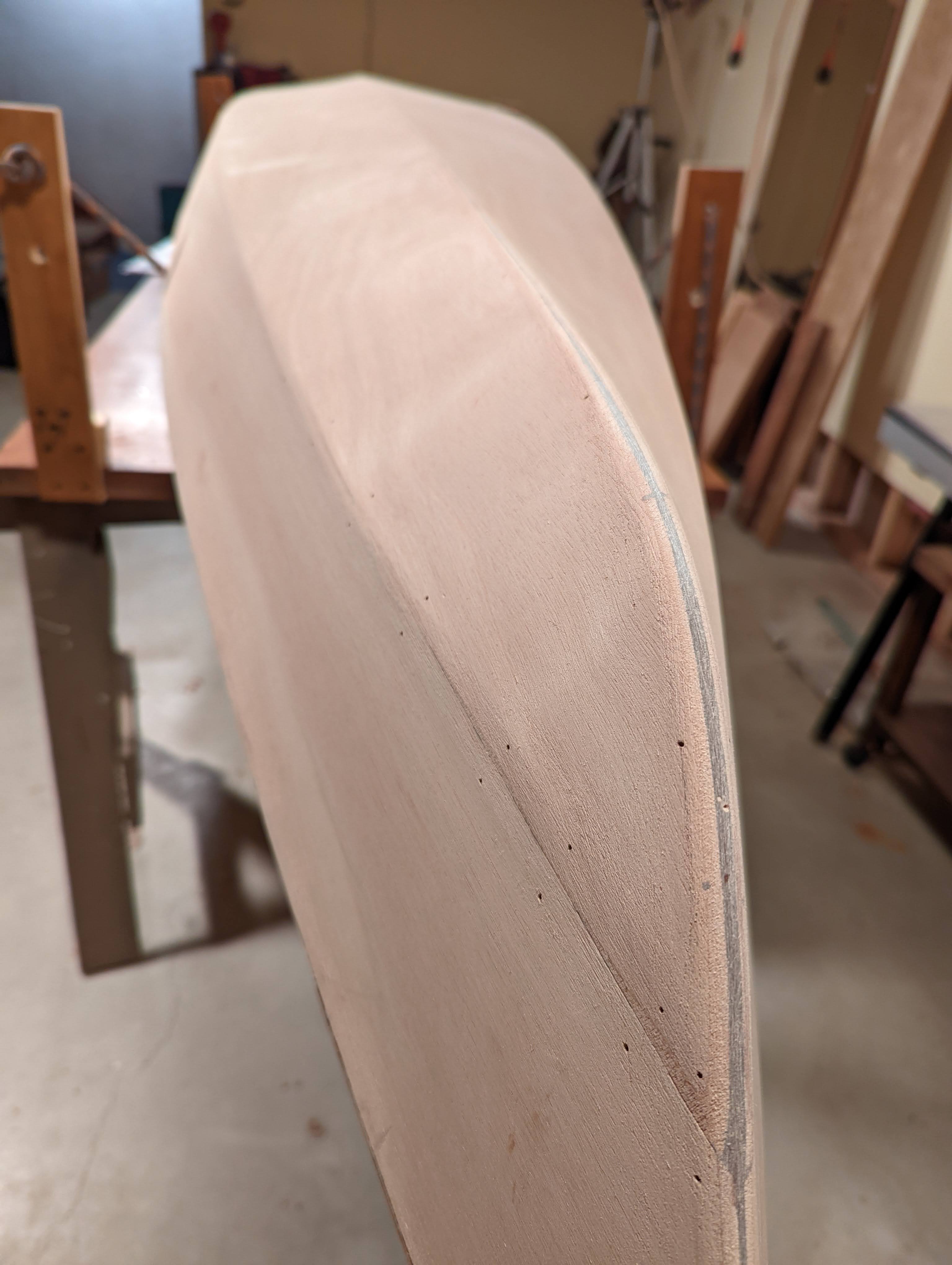 Moving on to the hull-to-deck joint, I know I need to round over this (relatively aggressive) edge a fair amount as well. The glass from the deck will lay over this line and blend down several inches into the hull side panels. The big difference here is that the most aggressive edges of this line (nearest bow and stern -- marked below) are also the locations that have no fillets under them. This is because the hull-to-deck fillets are applied after the deck is fused, and it is impossible to reach these marked locations from the hatch openings. All of this is consistent with the instructions, but it makes me really nervous to now be rounding over these edges for fear of planing/sanding all the way though. I think I can safely get at most an 1/8" radius here, but will that be enough to allow the glass to lay flat and appropriately reinforce this edge? Any other tips on managing the application of glass over these various aggressive panel joints?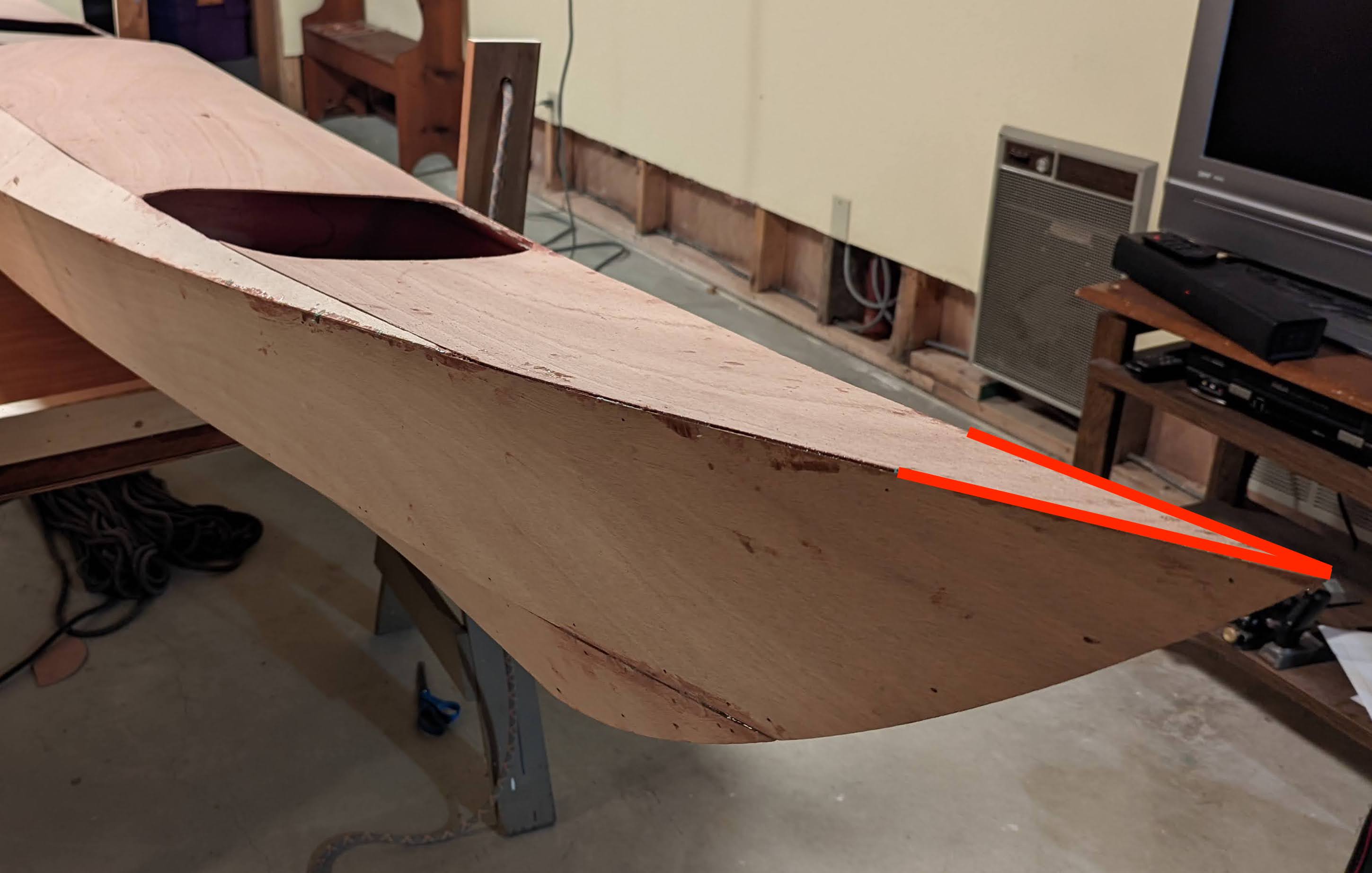 7 replies:
---