After almost 2 1/2 years since being completed, my wife's frej 90 (thank you again for the inspiration Mark Nye) finally took to the water for the first time.
The boat was built during the end of 2018 and was ready for the 2019 season when my wife got transferred to the UK (hence no 2019 season here) and the boat stayed safely on its rack in the grarage. 2020 brought the pandemic and a loss of interest in paddling.....that took the forelorn frej through 2021, when my daughter came across the country to spend a week with us at the end of september (family dog was old and was dying).
anyway, she is the outdoorsy type so i suggested, between saying our goodbyes to skip (the dog) that she take her chesapeake 14 out for a spin....but when she went to the rack and saw the frej, she asked if she could take that one.
a quick consultation with the wife resulted in the requisite approvals and to the admonition of "make sure to test it, i don't want her to get hurt", the frej, my daughter and with me in chase in a petrel went down to our local put-in in on the potomac.
anyway, after rejecting several offers of help with the boat, my daughter (who weighs 110 lbs and is 5"'2") who has been doing a lot of paddling out in Portland Oregon picked up her 25 lb frej, put it in the water and took off with nary a concern. all i can say is that it is amazing how a kayak/kayaker can perform when they are designed for one another. at 15 feet and 19 inches wide, the frej was stable, fast, good looking and moved at a very fast sea kayak pace.
the first pic is a quick place the boats on the grass and check for any obvious holes in the boat: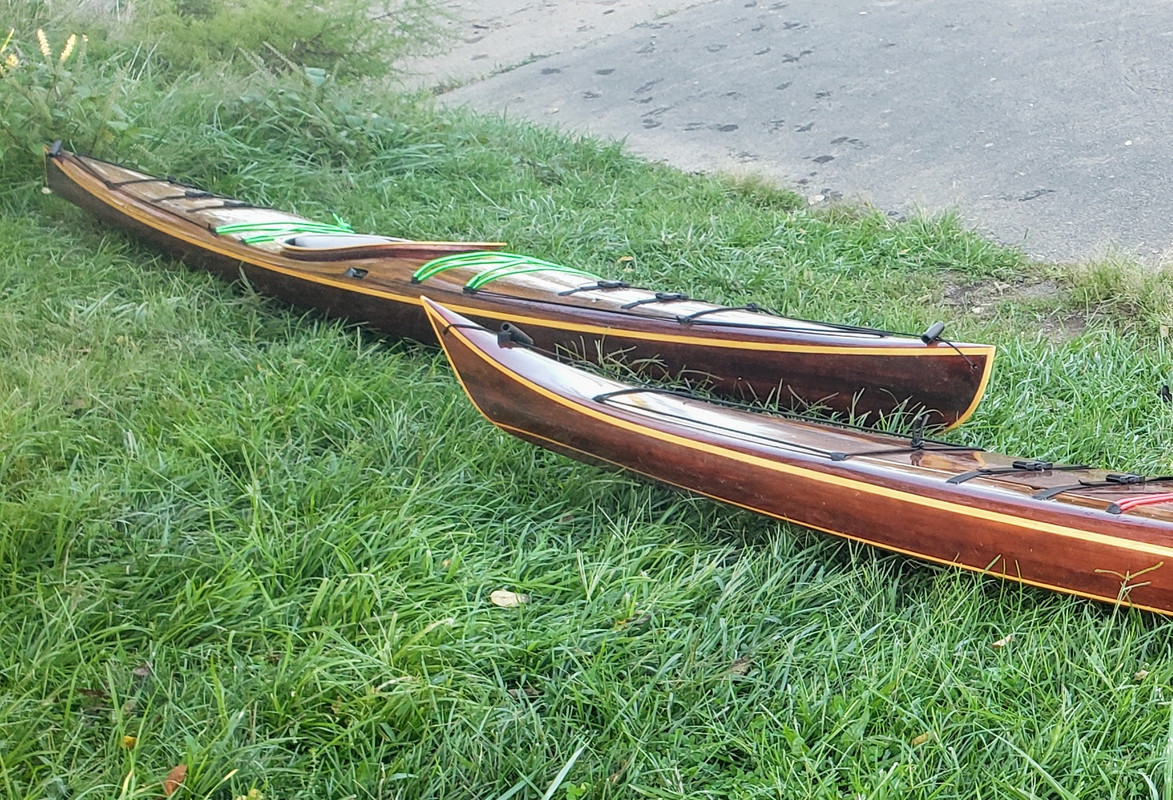 given no holes my daughter jumped in and started to take the boat through its paces...very fast machine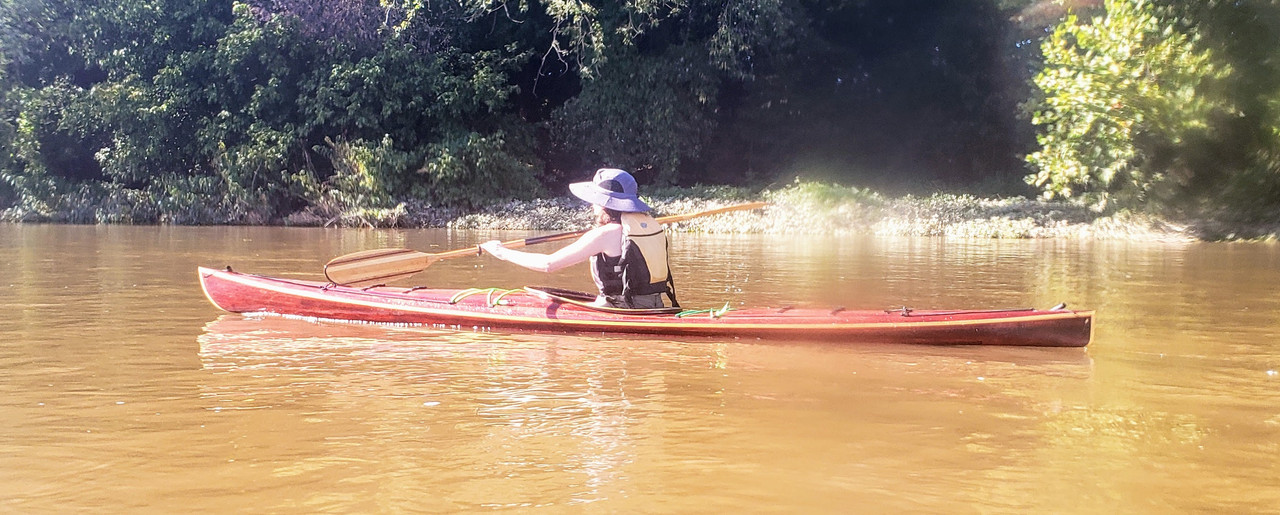 after some speed work...we expored a little creek:
anyway, it was a very successful launch. i offer it as encouragement to our more petit colleauges the advantage of a properly sized boat.
more details of the project can be found at this link: https://www.thomassondesign.com/en/news/frej-special-howard-spira
and thanks again to CLC for supporting me with access to material and expertise to be able to execute this project.
h
1 reply:
---