Puzzle joint epoxy non-idealities
I'm obsessing a bit on the puzzle joints. I know that the fiberglass tape backing is probably not very critical in terms of structural integrity, but I have concerns about bubbles (up to dime-sized) that somehow appeared despite my best efforts to (1) apply epoxy on the wood beneath, (2) saturate the tape, and (3) apply smooth plastic (I used relatively thick file folders) to make the surface smooth.
It seems like the epoxy ended up extra thick, which might explain how I ended up with large bubbles beneath it. I also ended up with parts of the tape that were starved of epoxy. The picture illustrates my problems well.
After reviewing dozens of posts on the subject, my guess is that the best path forward is to use a cabinet scraper and/or sander to open up these bubbles so they can be filled with epoxy later (when sealing cockpit) to ensure the wood isn't exposed to an air bubble / potential water intrusion later. Is that right?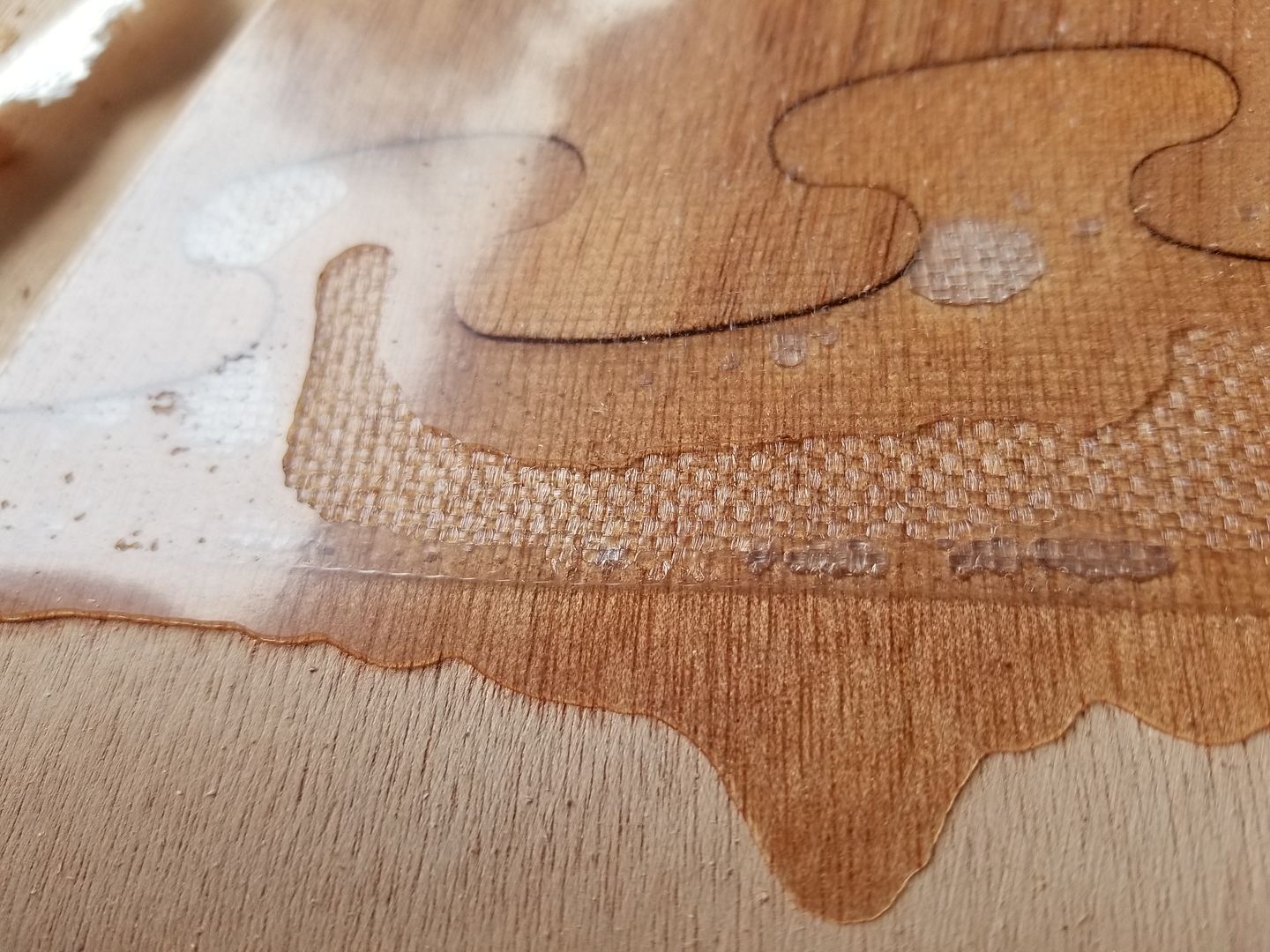 +
16 replies:
---