Expedition Wherry - First Build
Hello everyone. Great information in the forum! I'm excited to start my first build in January. I've decided on the Expedition Wherry and this will be a build post updated as I go.
- Intro -
Building a boat has been on my goal list for a while. I'm a handy guy and decent with woodworking. However this will be my first project with fiberglass and large amounts of epoxy.
I'm curious for whatever CLC has in store for a runabout because the Glen-L plans were what first gave me the itch to build a boat. I figured I would start with a kit to set me up for success and provide a stepping stone. Step 0 was building an Annapolis Wherry Scale Model. If all goes well I have my eyes on a Kaholo and a Sassafrass along with a teardrop.
I chose the Expedition Wherry because I enjoy indoor rowing and have always wanted to row on a sliding seat on the water. I live in Montana near a few big lakes that I would like to circumnavigate in typical expedition camping fashion. The past 14 months have been an emotional rollercoaster with a lot of big wins and a big losses, both professionally and personally. 2020 was supposed to be my year of taking a deep breath and refocusing life. The universe had different plans with COVID. Going into 2021, I don't see the rollercoaster ending anytime soon. The build and subsequent trips on the water are my way of stepping away, in however small or large increments in time I can manage, to take deep breaths and refocus.
Much like my model, I am planning a yellow hull, brightsides deck, and Seattle Grey for the cockpit and seats.
- Questions -
1. Do I need the Interlux Pre-Kote Primer for the Interlux Brightsides Paint which I will use for the hull? The Brightsides Paint description page says to not prime for emersed areas.
2. Can the Rubstrip kit be painted after it gets installed or does painting it defeat it's purpose? We don't exactly have sandy beaches around here.
3. I like things handy in a boat, such as windbreakers/rainjacket, snacks, water bottles, phone/camera, snacks, safety gear, and some snacks. One image I saw was having a 1/2" hole through the knees in bulkheads 3 & 4. Then I can add rope loops to clip waterproof bags or other items to. Anyone see issues with this? Any other ideas for keeping items handy?
- Pictures -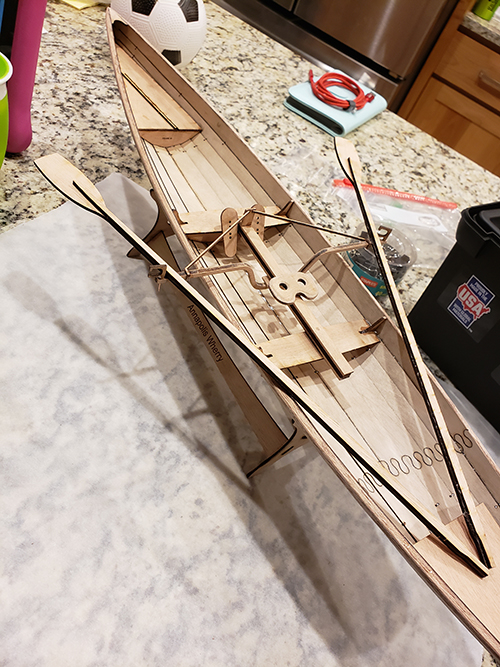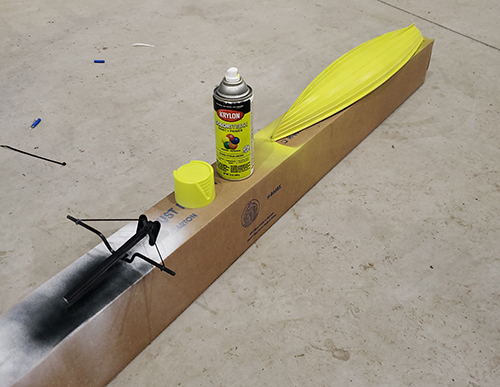 17 replies:
---