Kirby's Marine Primer | first-time user's question
Selected Kirby's Topside Hull & Deck alkyds for my Waterlust project, with their primer going on first before finish coats inside & out.
Applied first coat to well-scuffed (wet ScotchBrite) epoxified cockpit yesterday, wondering now when it'll be hard-cured enough for wet sanding before second coat.
It was 72° / 53% RH when I applied it w/ 3" foam roller, later reached 80° / 54% RH overnight. 15 hours later it's dry to the touch but still seems soft, but as this is my first use I'm curious just how long I need to wait until I can sand then re-coat. Information on label doesn't cover this so rather than call Kirby's I thought I'd ask the folks here who've used this stuff themselves.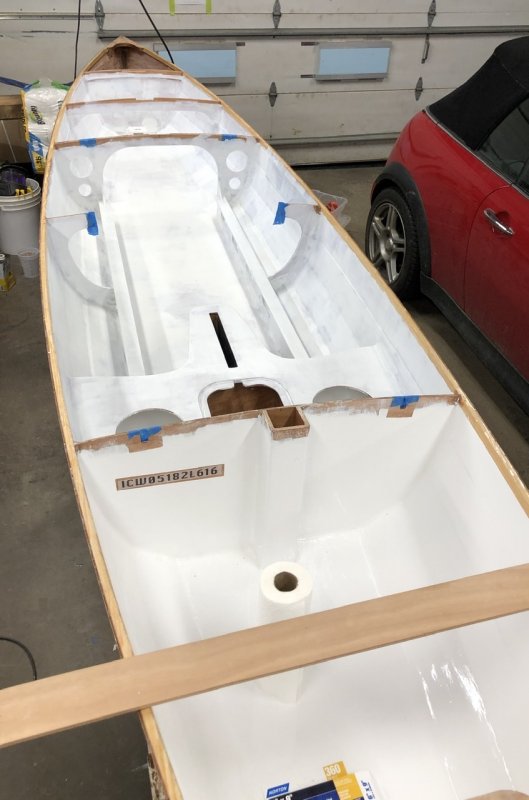 8 replies:
---