Wood Duck 14 with Mirage Drive
Here is a Wood Duck 14 I built from plans that takes a Mirage Drive.
I was going to do a Wood Duck 12 but then I realized that the amount I would have to cut the cockpit to make room for my legs would make it look more like a canoe. I switched to the Wood Duck 14 because I thought the 49 inch cockpit would be big enough, and it would have been if I was only 5 1/2 ft tall. I am closer to six feet so I had to extend the cockpit forward another six inches.
Here is the trunk I installed to hold the Mirage Drive:
Here is a side view: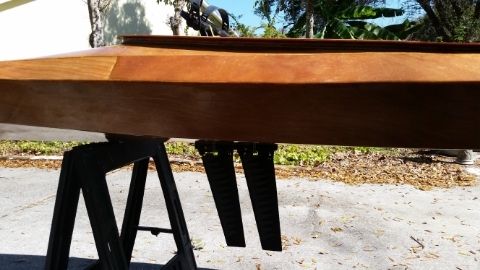 The trunk is tall enough for the spring fed streams we visit (very little power boat traffic), but for those bigger rivers with more waves I came up with this:
It clamps around the peddels and provides a little more height to keep the boat dry.
For rudder control I ran the control line under the deck to a little sliding dowel. Slide forward for left and slide back to go right. The Wood Duck 14 responds very well to rudder input.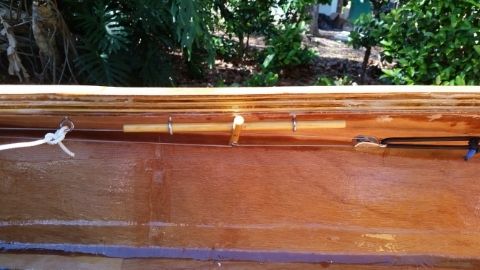 Finally since you spend most of your time using your legs for propulsion, I added an external paddle holder. Keeps the paddle out of the way but is easy to get to when you need it.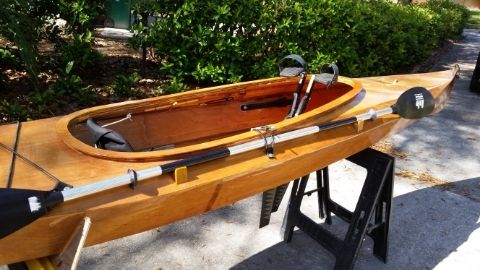 15 replies:
---